I am coming home... just a little detour first... I still need to get to Florida, try out some roads in the south, find the best fried chicken in the world, and so on. hah. I'm coming home, the long way 'round.
This gave me the best feeling this morning.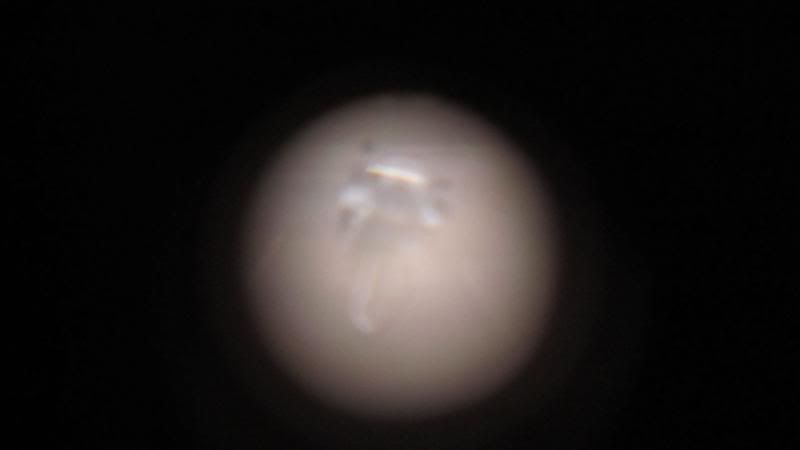 through the peep hole, Beast is in his spot.
Since Beast is not only my way home, but my home for the time being, it's nice to know someone didn't pick it up and put it in the back of a truck.
Turn on the shower and ... it the lever to turn on the shower head is busted. CRAP. oh well, sink wash it is. I'm travelling, i don't care if i stink. hah.
I got my morning americano at Starbucks, and bumped into Don and Mark.(forgive me if i got the names wrong, bad memory! send me an email!) Nice guys, work in telecom as well. Don's a geek like i am :) You wouldn't know it but Yuma has a population of 193,000. wow. i thought it was more like 20,000. haha... Yuma is surrounded by bases and proving grounds. Look at a map sometime. see the greyed out area? Military. lots around here.
Before i forget, i did eat after posting my blog. I wasn't really hungry, but knew i had to eat. I went for a walk and next door to the motel was a jack in the box. in i went.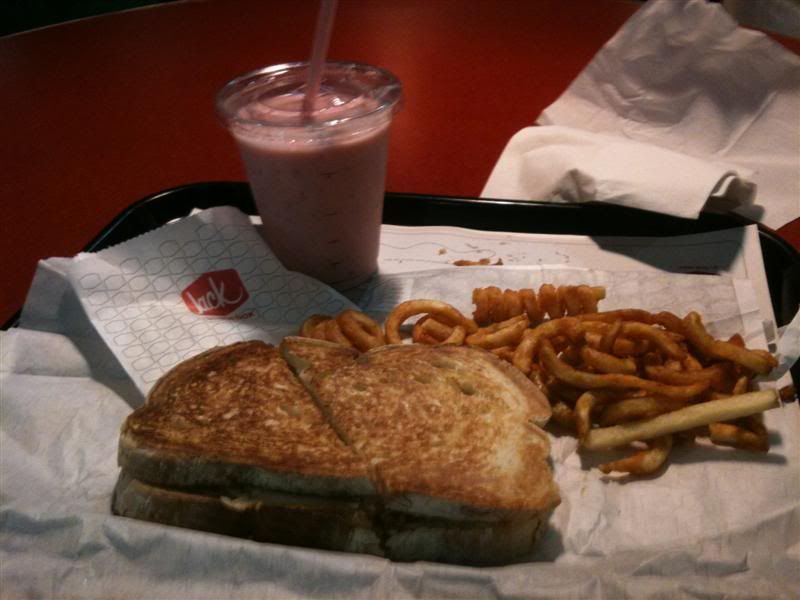 some turkey bacon melt thing, curly fries and a strawberry banana smoothie. maybe i wasn't hungry but it tasted like crap. The smoothie was ok, but the mix came in a carton. meh. all fake crap. gimme real fruit! It had turkey, so happy thanksgiving to me. meh.
I wanted to get a lot of miles in today, but had two stops to make before i did so.
First stop was only a few blocks away to my surprise.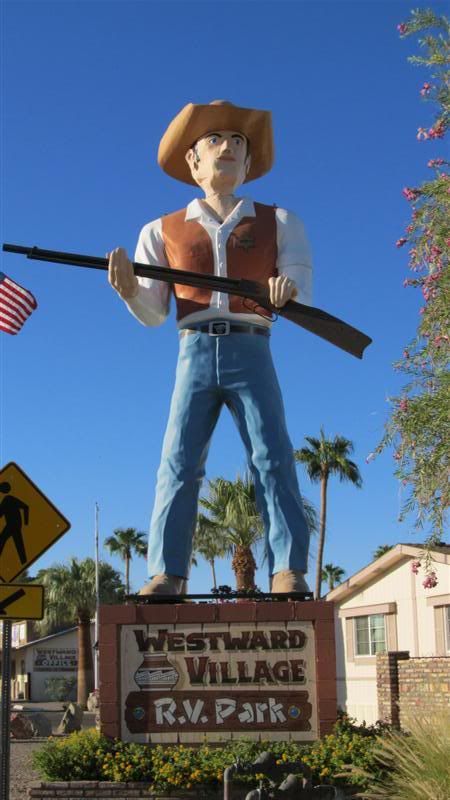 A muffler man!
The second was about a half hour drive out of my way, but it was a nice ride getting there. A lot of agriculture going on around here and a lot of workers doing things manually. I saw some heavy equipment, but not much. Just bus loads of workers.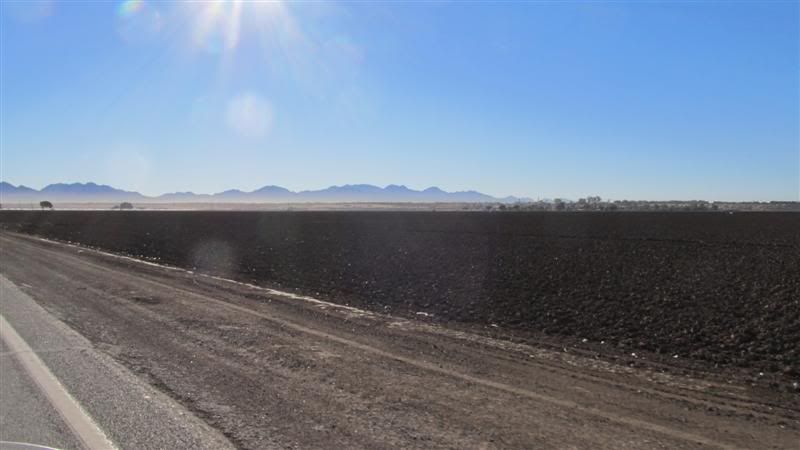 some sort of fog or something. maybe due to all the water they are spraying? it was a neat site. Oh, and this area smelled great. Further along i smelled some herb farms (thyme and coriander i think)
The second, another oddity. heh.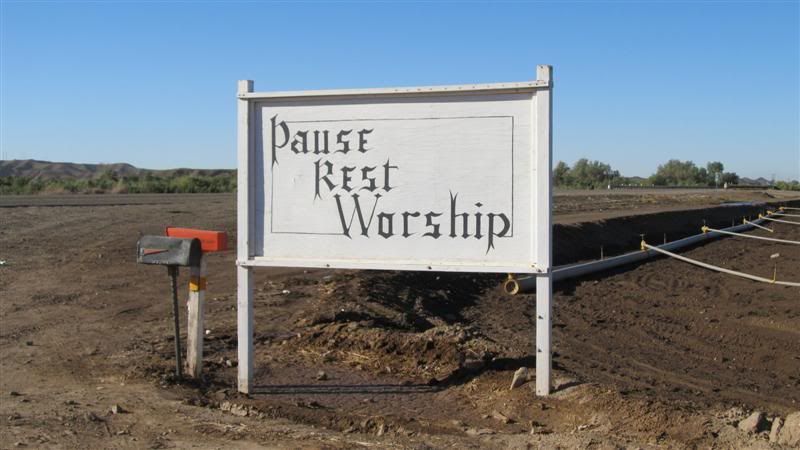 what's this you say?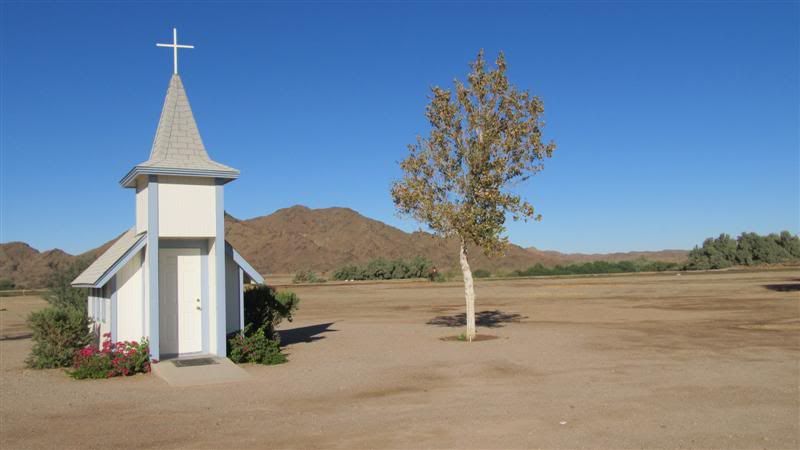 a tiny church!
Odd to put the tiny church in the middle of ... well, there's nothing but desert all over. hah.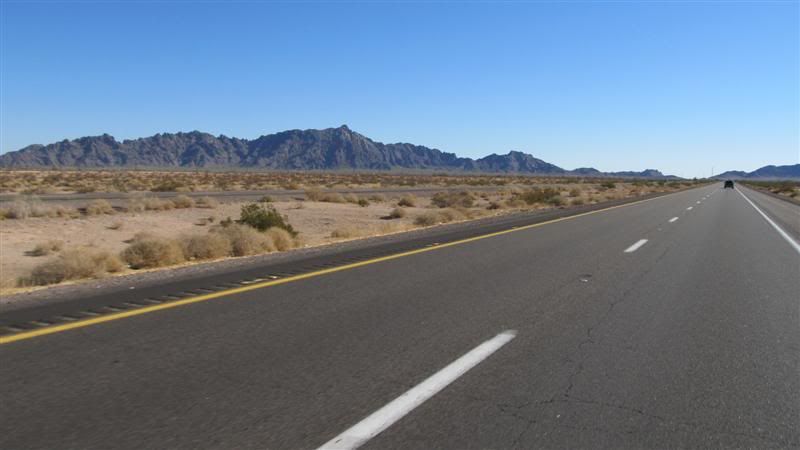 if you think the desert scenery is boring, it isn't. it's pretty awesome actually.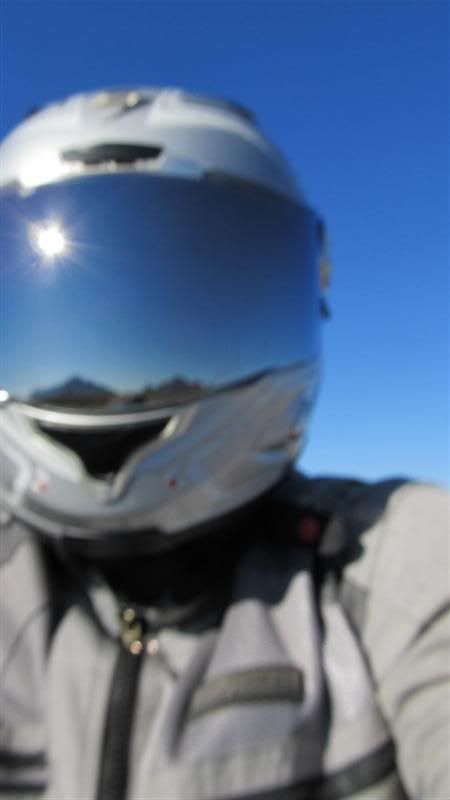 I call this pose "determination"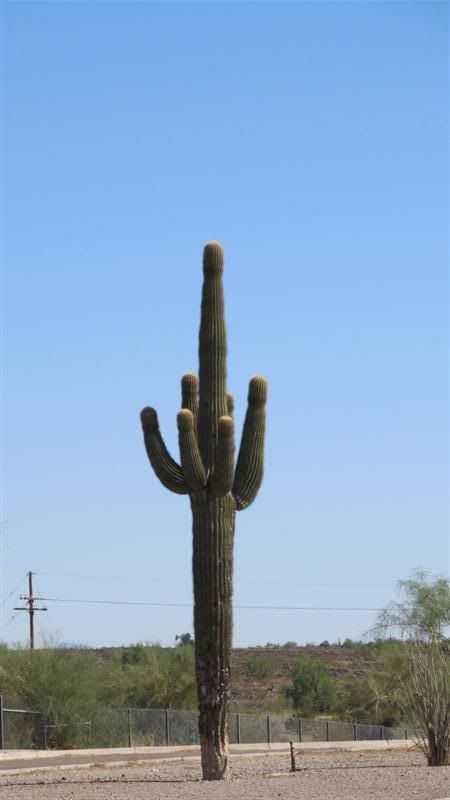 my first big cactus! At the rest stop before the Sonoran national monument.
The Sonoran Desert is ... hot.
I was starting to get really hungry, and really low on fuel. I stopped into a town called Gila Bend. Did some shopping for some things, and looked around for a family style restaurant. I hate chains.
Found this place: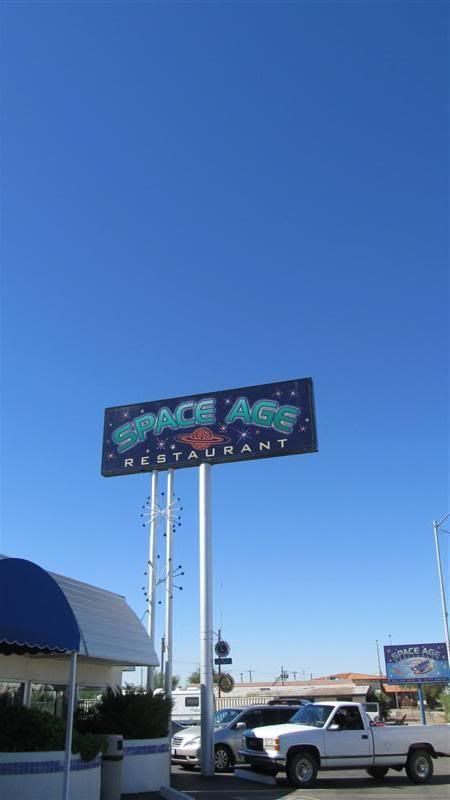 The Space age restaurant. attached to a best western i believe, but i used to be The Space Age Lodge and Restaurant. Neato, established in 1963. renovated in 1996, burned in 1998 and remodeled again. Neato.
I was hungry but wanted something... light. I went for an open salad bar and a BLT.
I guess I've been missing veggies in my diet, so i went to work.
I started off with this: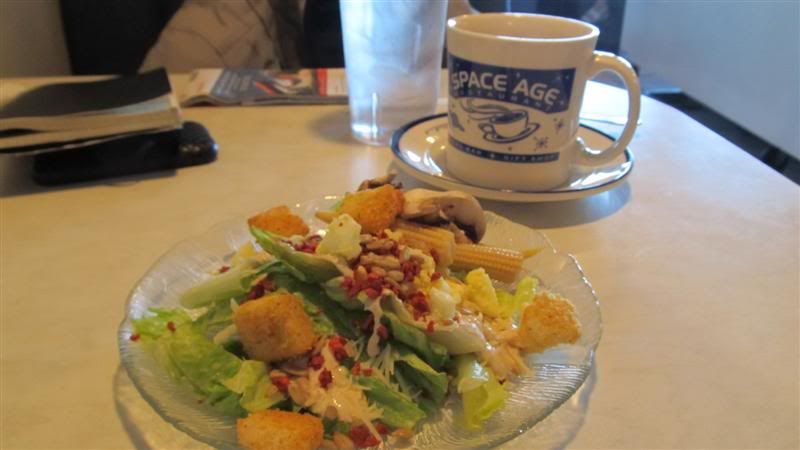 a mostly caesar salad. nom nom nom.
then i went back and got this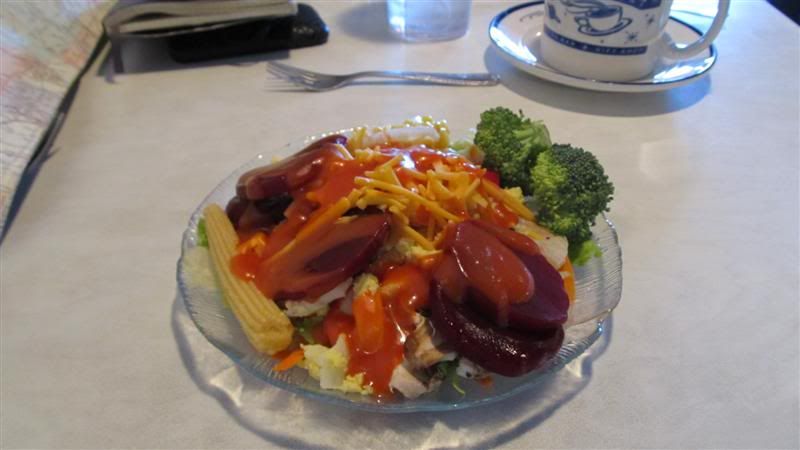 Garden salad with almost everything,. I love beets and baby corn. nom nom nom
this was then delivered to me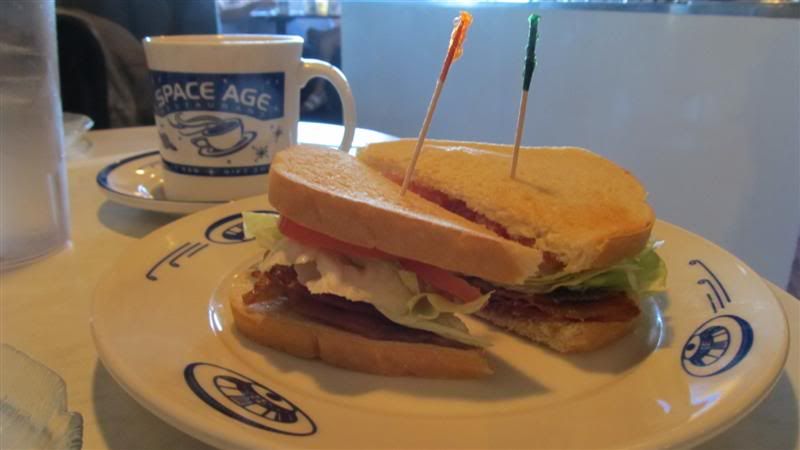 BLT on sourdough
I wanted more salad bar, so i went back.
two pasta, one potato and the best strawberries I've ever had.
seriously. Those strawberries were so sweet and juicy it was something else. Never had any like it before. We get these (picked at the wrong time) from the USA, and shipped up to canada and they taste... ok. not like these. I think i'll need to stop at a fruit vendor at the side of the road and pick up some fruits for snacks.
I walked outside and checked the bike over, specifically the back tire to see how much life it has left. I really should do more checks on the bike (all motorcyclists should do this
each and every time
they get on it). I'm glad i did, because it looks like i ran over something.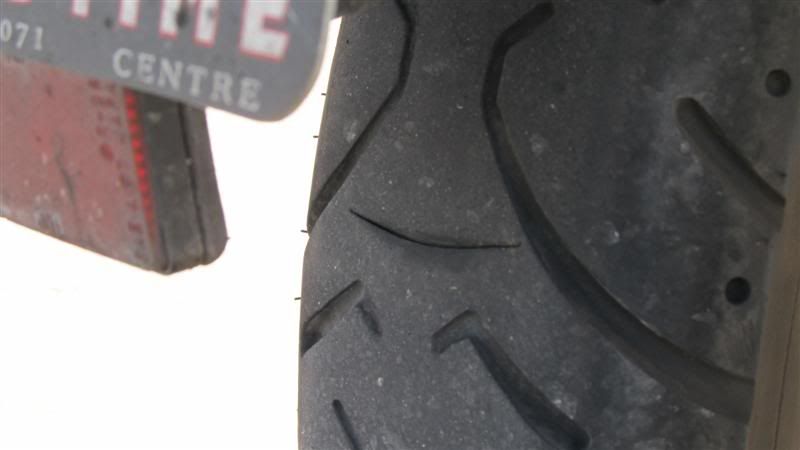 Nasty Gash!
now i was a little worried. will the tire hold together going 88 mph? will it fail and i go careening off the road? will it last until i find a replacement? will there be a replacement down the road? AHHHH... i didn't panic though. I have inner tubes and it's not a puncture, so i should be ok for a little while.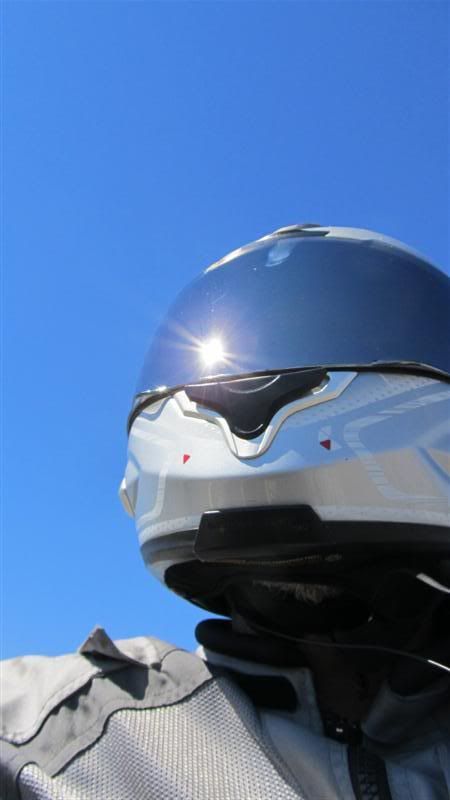 I call this pose "Stoic"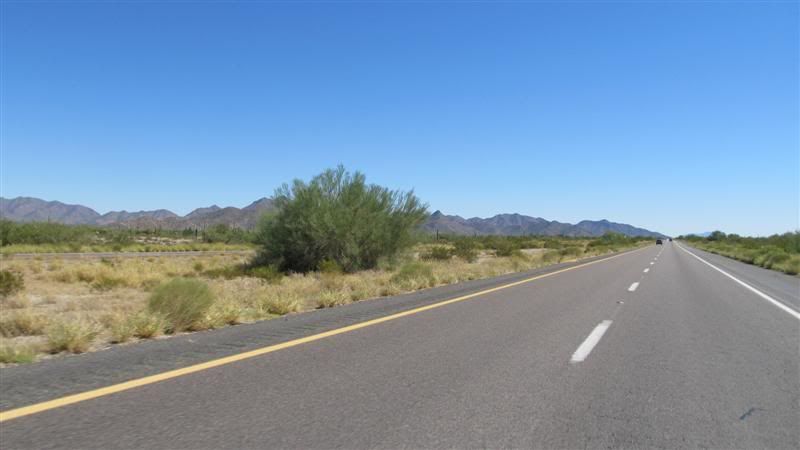 the long road is long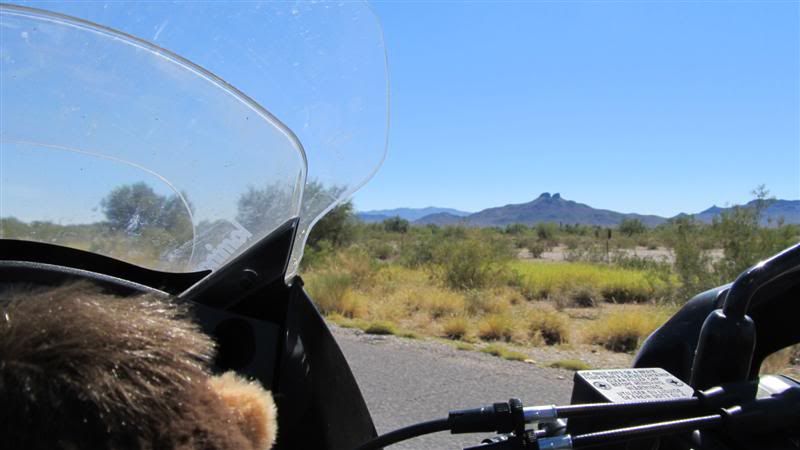 San Simeon enjoying the ride and the view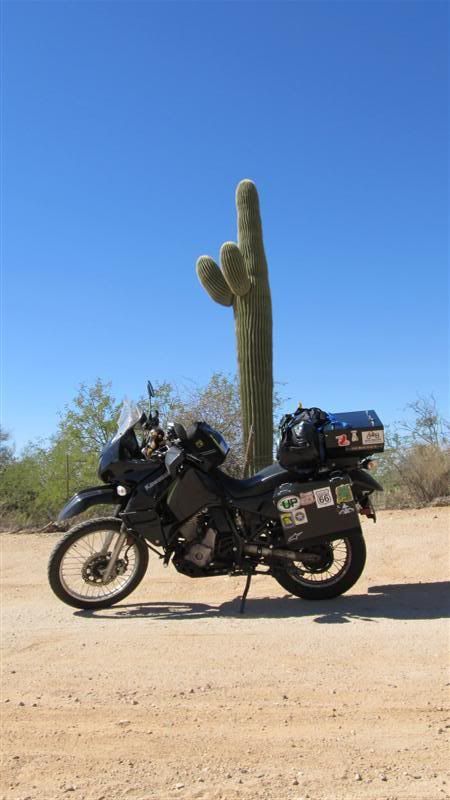 seems this cactus was going to jump on the bike and go for a ride. heh.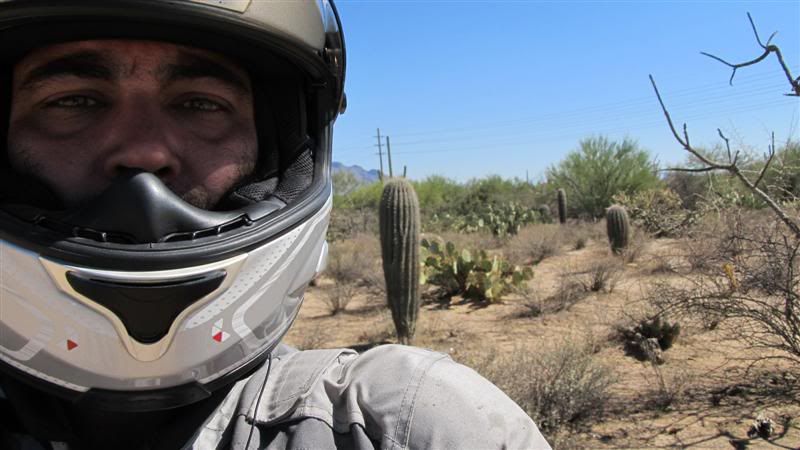 me in full ATGATT... in the desert. also proof that i didn't hire a stunt double.
This was just outside of Tucson, where the GPS brought me to a starbucks that didn't exist. dammit! I needed wifi now to find a motorcycle shop so i could find a tire.
One thing to note, it seemed dead today. Most shops closed, etc. Then i remembered it's Columbus day. DAMMIT!.
I did manage to find a starbucks and found two possible places. Scratch that, one is closed on mondays (and holidays) I headed to the other.
Only to find the store doesn't exist. dammit.
I saw a guy on a 1984 bmw r75. Nice bike in nice shape. I asked him if there were any shops nearby, and he said there is one about a block away! Another biker (hd ultra) admired my bike at this time too. Odd how i get approached all the time with people saying that they ride and they like my bike and the way i outfitted it. Beast is happy. heh. makes me think i did the right choice. (although i'd change the sprockets to go highway gearing) The BMW owner (Ron Mario) said that if i'm ever in town again, we should go for a ride. If i am, i'll take him up on it. Nice fellows.
I headed to the motorcycle shop and they tried to help me out, but my tires are oddball sized. at 90/90-21 front and 130/80-17 rear... they are oddball. The kenda's i have on now are 90/100-21 and 130/90-17 rear.
Oh well, i made a choice. Stay and wait for a tire to be shipped which would take about 3 days, or press on.
Press on i did. If it pops, so be it... this is supposed to be an adventure, right?
going through Tucson, i noticed a boneyard.
neato. was on both sides of me, but hard to take pictures in all that traffic. love boneyards.
EAST! to more desert. stunning scenery. If you haven't been to Arizona, i suggest you go. Quite a diverse landscape.
picture porn.
I was on the interstate, and there's not much else to do except take pictures and listen to music. It's not like i can fix myself a snack, have a smoke or a drink, etc...
Good thing i have a strong forearm... all that practice you see.
I found this interesting... Let's just say i started looking where i was walking more.
I do not fear riding in the dark. i love it, but i do not like risking my life because some moron didn't see me. oh well, i was going to watch the sun set, and deal with riding in the dark.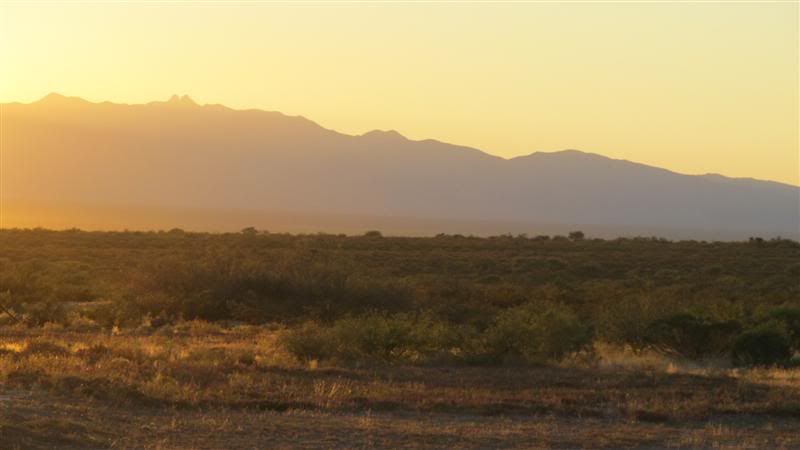 M-O-O-N, That spells Sunset!
M-O-O-N! that spells Moon!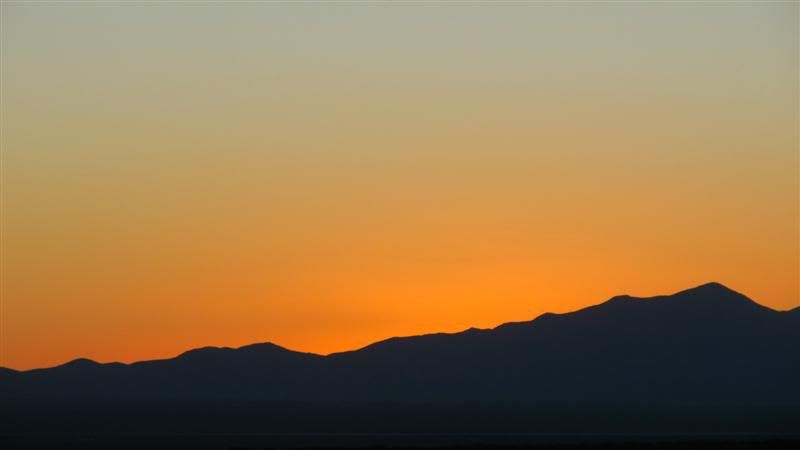 the sunset was quite a thing of beauty.
Now that it's going to get dark soon, i needed a place to bunk up for the night. Camping was an option if i could find a spot, or a cheap motel. No hits on the GPS, but the GPS is so out of date i don't trust it anymore.